Yorkshire Ouse Sailing Club 80th Anniversary

Celebrating 80 years, the Yorkshire Ouse Sailing Club put on a very special party on 1st December. Founded in 1938, members have been sailing National 12s on the Ouse at Naburn, just South of York throughout the years. An encouraging turnout of members and past members, several only located after a search of the Club archive, brought together the young and the more "longstanding", reuniting friends not seen for many years.

With the Clubhouse undergoing significant renovation, Carol Proud, the Social Secretary did a great job with the York Golf Club so YOSC members could share their excellent facilities. While enjoying a complimentary welcome drink, guests were treated to some amazing old cine film, recently digitised, of sailing at the Club. After a delicious four course dinner, the Commodore, Steve Axford spoke briefly to formally welcome everyone and in particular guest speaker, Craig Burton, the RYA's Training Resources Manager and a former YOSC National 12 member. Craig gave an upbeat assessment of the Club commenting on its innovative 1938 Race and in particular the Club's record in RYA dinghy training. While recognising the declining activity in the sport nationally, common to most other participation sports, adapting to the changing life-styles and expectations of the young is a real challenge and one he recognised YOSC is working hard to meet.

The 2018 Club Prize-giving followed, Steve Axford again winning several of the Club trophies but it was a particular pleasure to see one member, new in 2018, Elaine Rawson pick up the Tony Miller Memorial Trophy as the outstanding trainee of the year. A special group photograph was then taken of everyone present who'd sailed a National 12 at the Club; what an exclusive crowd!

Earlier in the evening, one past member Howard Steavenson, had generously presented the Club with an 80th birthday present in the form of four beautifully mounted photographs taken at the Club by his late father, Dr Robin Steavenson in the1960s. Robin had been an accomplished, award winning photographer as well as a National 12 Class national champion. These will be displayed in the Clubhouse by the start of the 2019 season.

With conversation and memories flowing, others took to the dance floor with the celebrations continuing into the late evening. With the broad support and affection that the Club enjoys, its future looks well set for the next 80 years.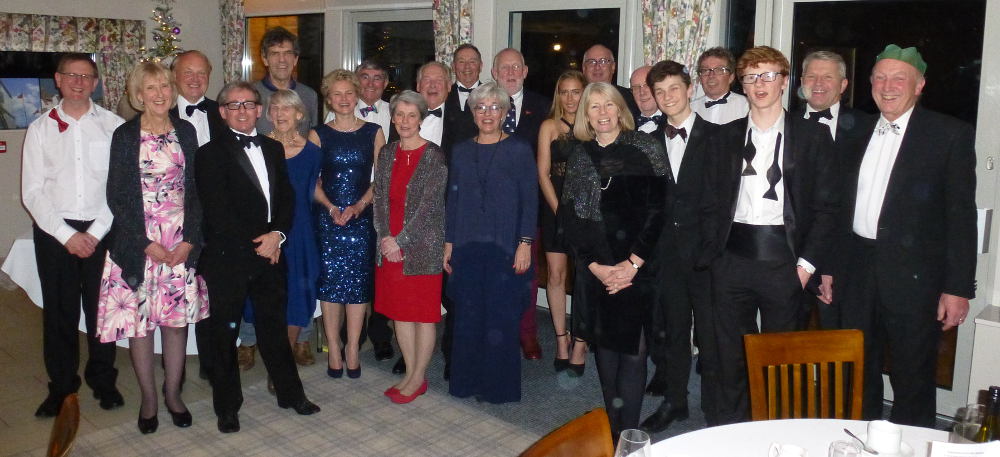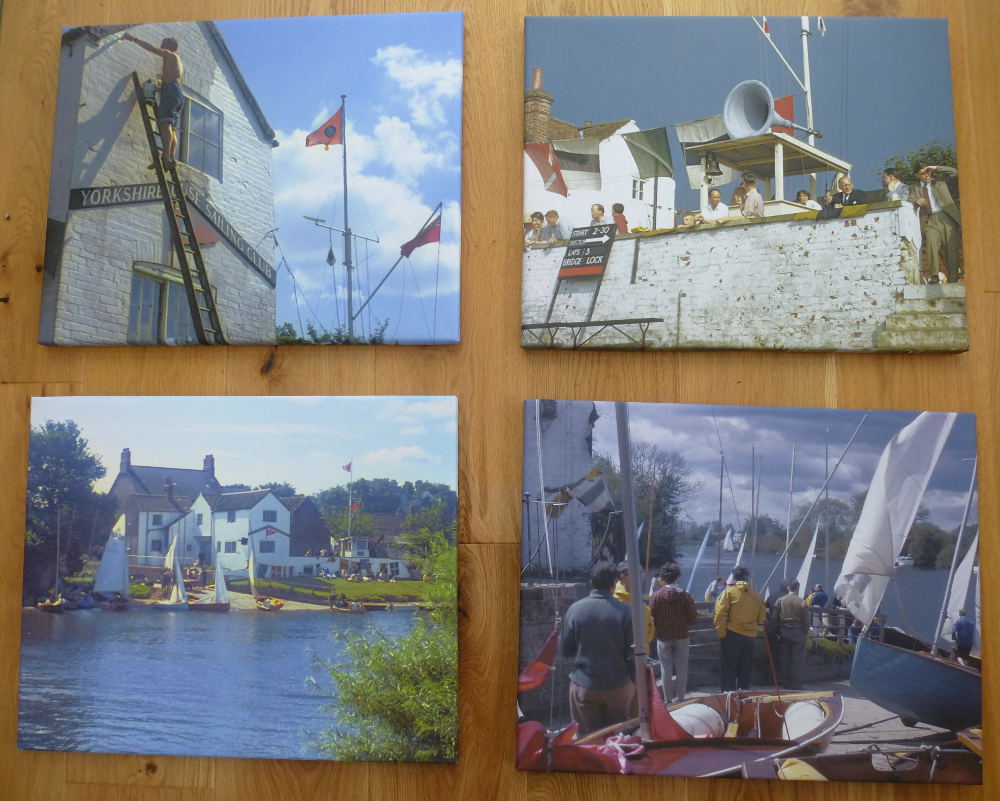 The four magnificent Robin Steavenson photos presented to YOSC by Howard.