Where we store your information
How long will we keep your data

INFORMATION WE COLLECT FROM YOU
We will collect and process the following data about you:
Information you give us. This is information about you that you give us by filling in forms at www.national12.org (our site) or by getting in touch with us by phone, e-mail or post. It includes information you provide when you:

apply for or renew your membership,
apply to register a boat in your name,
list items for sale on our For Sale list, buy items through our For Sale list,
participate in discussion boards including the boat database "comment" discussion board or other social media functions on our site,
enter a competition, promotion or survey,
register on our electronic mailing list, and
report a problem with our site.

The information you give us may include your name, address, date of birth, e-mail address and phone number both landline and mobile, personal description and photograph.
Information we collect about you. With regard to each of your visits to our site, we or our internet service providers or Google Analytics will automatically collect the following information:

technical information, including the Internet protocol (IP) address used to connect your computer to the Internet, your login information, browser type and version, time zone setting and operating system;
information about your visit, including the full Uniform Resource Locators (URL), clickstream to, through and from our site (including date and time), page response times, download errors, length of visits to certain pages, page interaction information (such as scrolling, clicks, and mouse-overs), methods used to browse away from the page.

Information we receive from other sources. This is information we receive about you if you choose to make payment for your membership or for boat registration services through PayPal. We receive notification of payment from PayPal. We do not receive your financial or credit card details. These details are submitted by you to PayPal directly and are held in accordance with PayPal's privacy policy, which is available here. We also receive information about you through the use of cookies.

Our website uses cookies to distinguish you from other users of our website. This helps us to provide you with a good experience when you browse our website and also allows us to improve our site.
We use the following cookies:
Strictly necessary cookies. These are cookies that are required for the operation of our website. They include, for example, cookies that enable you to log into secure areas of our website.
Analytical/performance cookies. They allow us to recognise and count the number of visitors and to see how visitors move around our website when they are using it. This helps us to improve the way our website works, for example, by ensuring that users are finding what they are looking for easily.
You can find more information about the individual cookies we use and the purposes for which we use them in the table below:
Cookie

Name

Purpose

More information

All pages - Google Analytics

__utma

__utmb

__utmc

__utmt

__utmz

_ga

1P_JAR

AID

APISID

BIGipServerZebedee

CONSENT

HSID

NID

NID

OTZ

SAPISID

SID

SIDCC

SSID

TS01237438

Google analytics helps us to track the number of visitors to our site and the pages they look at, as well as how visitors reached the web site.

All pages - Google Analytics

For Sale

Osclass

Login and session data: stores a user log in or other data input only for as long as that users stays on the site

Discussion Forum

(including Boat Database posts)

SMFCookie45

PHPSESSID

Login and session data: stores a user log in or other data input only for as long as that users stays on the site.

Gallery

coppermine_data

Stores user settings including language, sort order, search parameters
Please note that other organisations (including, for example, providers of external services like web traffic analysis services) may also use cookies, over which we have no control. These cookies are likely to be analytical/performance cookies or targeting cookies. You block cookies by activating the setting on your browser that allows you to refuse the setting of all or some cookies. However, if you use your browser settings to block all cookies (including essential cookies) you may not be able to access all or parts of our site. You can find out more about cookies at www.allaboutcookies.org.
We use information held about you in the following ways:
Information you give to us. We will use this information:

If you are a member of the National 12 Owners' Association, to provide you with your membership benefits, process the results of racing, to circulate correspondence relating to Association matters and for current and historic boat and owner records and publish your contact details in the yearbook;
If you use our website, to provide and monitor usage of the interactive services, such as the Discussion board, For Sale board and Boat database and to keep our boat database and membership register up to date;
If you sign up to our emailing list, to provide you with email newsletters and other class news such as upcoming events. You can unsubscribe from this at any time by using the unsubscribe link in the footer of any email;
To put you in touch with other National 12 sailors local to you for advice or to try out a boat;
To ensure that content from our site is presented in the most effective manner for you and for your computer.
If we need to collect information about a child (for example as part of a race entry), we will always ask for parental consent.

Information we collect about you. We will use this information:

to administer our web site and for internal operations, including making sure it's working properly and seeing how popular certain pages are;
to improve our web site to ensure that content is presented in the most effective manner for you and for your computer;
to allow you to participate in interactive features of our web site, when you choose to do so;
as part of our efforts to keep our site safe and secure;

You agree that we can share your personal information with:
Other members of the class association in the yearbook (unless you tell us not to do this) to allow them to contact you for purposes related to the class;
PayPal, if you choose to make payment through their service;
analytics and search engine providers that assist us in the improvement and optimisation of our site;
relevant press (yachting magazines, websites and local newspapers) for class publicity purposes
sponsors of our class for information only
We will only disclose your personal information to third parties:
if we have to disclose or share your personal information to comply with any legal obligation,
to enforce or apply our terms of use; or
to protect the rights, property, or safety of the National 12 Owners' Association, our members, or others.
This includes exchanging information with other companies and organisations for the purposes of fraud protection and credit risk reduction. We will never sell your data to third parties or give it to anyone else for marketing purposes.
We may publish reports and the results of open meetings and other events on publicly available websites such as Yachts and Yachting and in newspapers and magazines to publicise the class. This may include your name, boat details and photographs. Once online, we can't control the further use of this information. If you don't want your data to be used in this way, please tell us.

WHERE WE STORE YOUR INFORMATION
The data that we collect from you will be transferred to, and stored on servers or local machines located in the United Kingdom or the EEA.
Unfortunately, the transmission of information via the internet is not completely secure. Although we will do our best to protect your personal data, we cannot guarantee the security of your data transmitted to our site; any transmission is at your own risk. Once we have received your information, we will use security features to try to prevent unauthorised access.
If you create a password to access certain parts of our site, please keep it to yourself and don't share it with anyone.
You can choose to make online payments to us through PayPal which operates to its own security standards and uses advanced encryption techniques. We are not responsible for any losses, damages or claims relating to your use of PayPal. If you don't want to use PayPal, you can send us a cheque or make a direct bank transfer instead.
Our site may, from time to time, contain links to and from the websites of third parties. If you follow a link to any of these websites, please note that these websites have their own privacy policies and that we do not accept any responsibility or liability for any use of your personal data by these sites. Please check these policies before you submit any personal data to these websites.

HOW LONG WILL WE KEEP YOUR DATA?
Membership data
If you are a member of the National 12 Owners' Association we will keep your membership data while you are a member and for six months afterwards, in case you change your mind about renewing your membership.
Historical archive
As the National 12 class is a historic dinghy association where each boat is unique, we try to keep track of the fate of boats. We will keep a permanent record of boat owners (name, boat and geographic location) for archive and historical purposes unless you tell us otherwise. We also keep a permanent record of important events like Burton Week and the Burton Cup race. This information will be limited to names, race results and boats.
Information you post on the web site
If you use our website facilities, you can delete your account at any time. We retain back-up copies of the website for up to a year, but your information won't be accessible except by the webmaster.

You have the right to ask us not to use your personal information at any time. You can do this either by checking certain boxes on the forms we use to collect your data, or by contacting us at ntoa@national12.org
You have the right to access and ask for a copy of any information we hold about you. You can also ask for any information to be corrected or deleted. Your rights can be exercised by writing to ntoa@national12.org
If you are dissatisfied with any aspect of the way we look after your personal data, you have the right to complain to the Information Commissioner at www.ico.org.uk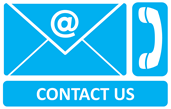 Questions, comments and requests regarding this privacy policy are welcomed and should be addressed to ntoa@national12.org
VERSION 2.2 LAST UPDATED 5 DECEMBER 2017>