Myth 1: National 12s are expensive
Wrong: They are a similar price to an RS200. A brand new RS200 with under and over covers, trolley and trailer is £11,982 (source: RS website, Nov'18). You get a production boat in white polyester GRP with an aluminium mast, with a hull weight of 88kg, that's the same as every other RS200, which is fine if you want to be the same as everyone else (not that we have anything against an RS200).

A brand new National12 will cost you between £12,500 - £13,750, but you get so much more for your money. You get a hand-built boat, in epoxy foam sandwich with carbon reinforcement (or fully carbon for a little extra), in the colour of your choice, with the fittings where you want them, with a fully controllable carbon rig and T-foil rudder. The whole boat (including centreboard and fittings, but excluding mast) will weigh less than 78kg. Your boat will be unique, like you.

---
Myth 2: Because they're a development class, you have to buy a new boat all the time to stay competitive
Wrong
: The average age of the boats in the top ten at the national championships was 8 years old. Just for contrast, the average age of the boats at the RS200 summer champs was 4 years old. Because the boats are well built, they remain competitive for a long time. There are also separate prizes for "Admiral's Cup" boats – that is boats built before approx 1995 without a double bottom and "Vintage" boats (wooden clinker) so you can still have good racing in much older boats.
Nationals
position

Boat

Year built

1

3530 Very Hungry Caterpillar

2010

2

3544 Whitebait

2013

3

3519 Dead Cat Bounce

2008

4

3540 Atomic Kitten

2012

5

3543 D B Cooper

2012

6

3525 Mog

2009

7

3527 Snagglepuss

2010

8

3532 F'in Boat

2010

9

3545 A Wood and a Sheep

2014

10

3473 Max Factor

2002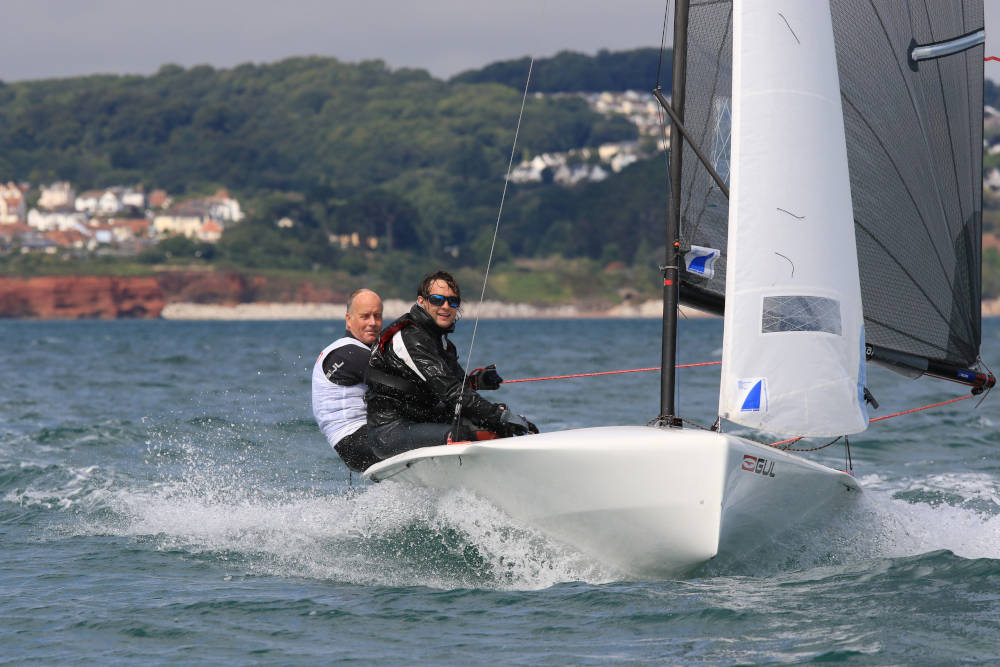 ---
Myth 3: It's boring to crew a National 12 because they don't have a spinnaker
Wrong: National 12s are very responsive to trim and balance, so as a crew, you need to move about. There's a jib pole for the crew to trim downwind, and if your boat has a foiled rudder, you can adjust that downwind in a breeze too. With a carbon rig and your choice of control lines, the crew can also be in charge of the cunningham, shrouds, outhaul and lowers.

But the joy of a fully customisable boat is that it's your choice. If you're sailing with your child, you can lead the control lines back to the helm position and fit a 2:1 pulley system or cleats on the job to make it manageable for them to pull in the jib.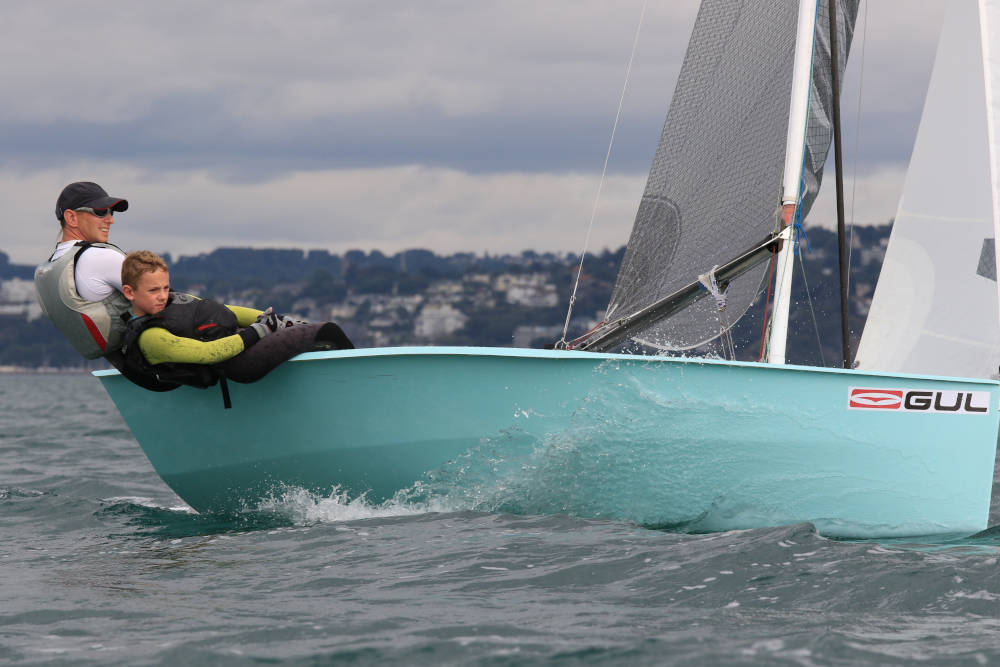 ---
Myth 4: You have to be a lightweight to sail a National 12
Wrong: Like all boats, the crew weight has an effect in different wind strengths. The typical weight range for National 12s is 115-145 kg (18-23 stone) combined crew weight, but there are highly successful pairings at either end of the spectrum (in the top 10 at the Nationals, the weight range was 114-140kg). The carbon rig makes it easier to depower in heavy winds while remaining competitive, which makes them suitable for sailing with younger children, while certain designs suit heavier crew weights better.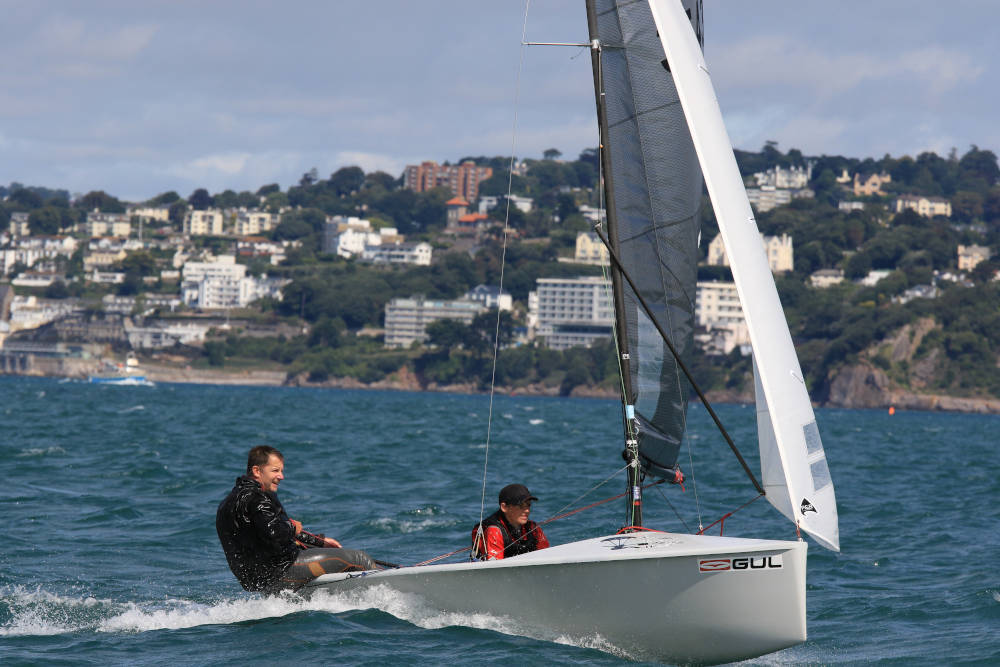 ---
Myth 5: National 12s are tippy and difficult to sail
Wrong: Like most boats, gybing in a breeze takes a bit of practice (made easier by the foiled rudder), but their rounded shape makes them easy to roll-tack and comfortable to hike out. The carbon rig makes it easy to depower if it's breezy, or power back up when the wind dies. Because they are very responsive to trim and balance, they are very rewarding to sail – you get immediate feedback from the effort you put in.