Burton Week 2016
You may have just missed the early entry discount but this year we are welcoming
ALL
National 12 Sailors to attend the 80th Dinner, held on Sunday 21st August at Brightlingsea Sailing Club. Full details are
here
The entry list continues to grow with a few National 12 stalwarts making an appearance to celebrate 80 years of the class. If you've been missing from the championships for a few years, we'd love to see you back! There really is no better excuse to get your National 12 out on the water again! We can promise 4 days of close racing throughout the fleet, with current entries including designs such as the latest T-foiling Hijack right through to a Mark 9!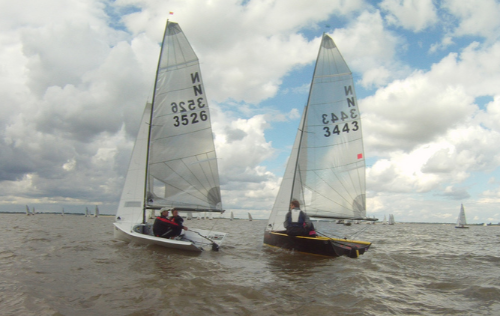 Brightlingsea in 2011
Finally, don't forget to book your accommodation! Camping is next door to the club, practically in the dinghy park! Details are on the Burton Week 2016 website
here

We all love the annual newsletter and the monthly emails, but are you missing out on the National 12 online scene?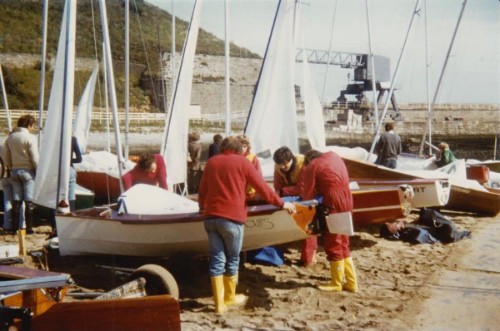 We recently posted this photo of Tynemouth Burton Week 1979, bringing back many memories!
We've had the website for a few years now with an active discussion forum, but our presence has grown onto Twitter, Facebook and Instagram. We are constantly posting details about upcoming National 12 events and often have 'guess the year' or 'who can remember this' posts where we dig a few old photos out, like the one above.
Connect with the National 12 today:
Facebook
Twitter
Instagram
We are hoping to link the three accounts onto the National 12 homepage so that even if you don't have accounts for the social-media websites, you won't miss out on any content!

2016 Vintage Championships
Although the numbers were a little down on previous years because many of the Vintage stalwarts had a number of pressing reasons why they couldn't attend, we had a very pleasant, fun and keenly competed sailing weekend alongside the N12 Fest fleet.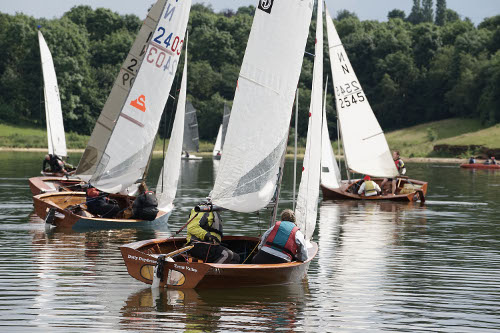 We had great sailing on both days. Saturday was a little tricky but Sunday was superb. The numbers were disappointing considering the great venue, but joining with the 12 Fest saved the day numbers wise. Burton SC would like us back next year and we would like to go back because they really did us proud with excellent courses, great catering and facilities plus a fab piece of water to sail on; very special thanks to Bill Hooton and Craig Hellon from Burton, and Kevan and Janet, for their hard work before and during the event.
Read the full report
here
Welcome to New Members!

Sam Brian of Plymouth, Devon with N 3154
Andrew Cowling of Ilkley, West Yorkshire with N 3334
Upcoming Events

30th July - 6th August - North West Norfolk Week
This year the first weekend of North West Norfolk Week returns to Hunstanton for some spectacular sea sailing. A number of National 12s have already entered, so come and join the fun!

7th - 12 August - Salcombe Yacht Club Regatta

If you can't make Norfolk Week or want a 2nd week of National 12 sailing, the Salcome Yacht Club Regatta is the perfect opportunity to get some practice in before Burton Week! A favorite for all dinghy sailors, with a National 12 start and an exciting social program, this promises to be one of the best sailing weeks of the year!

20th - 23rd August - Burton Week at Brightlingsea Sailing Club

THE National 12 event of the year - celebrating the fantastic 80 year history of our class with four days of sheltered sea sailing and a packed social program, including the 80th Dinner which is open to all National 12 sailors.

4th September - Vintage Open Meeting - Trent Valley SC
11th September - Open Meeting - Henley SC
17th - 18th September - Scottish Champs & Gul Series #6 - Solway YC
24th September - Gul Series #7 - Stokes Bay SC
5th - 6th November - Gul Series Finale & Inland Championships - Northampton SC