Good Evening and Welcome to the Latest Chapter!
As you may have heard, Chris Day has now passed the monthly newsletter on to me. I'd like to take this opportunity to thank Chris for the hard work he has put in over the past few years!
Please don't hesitate to get in contact if you have any ideas or contributions!
George Finch - N 3513
---

---
GUL Series #2 - Salcombe
The 2nd round of our Gul Series took place over the May Bank Holiday Weekend. While some of the country was recovering from snow, National Twelve sailors enjoyed a beer in the sun on the balcony of the Yacht Club. SYC also welcomed lots of younger members of the 12 fleet and when not impressively showing their parents how to hike, they enjoyed games on the beach and ice creams in the town.Following the ice-creams, games and drinks on the Saturday over 40 members of the 12 class were treated to a splendid dinner at the Yacht Club.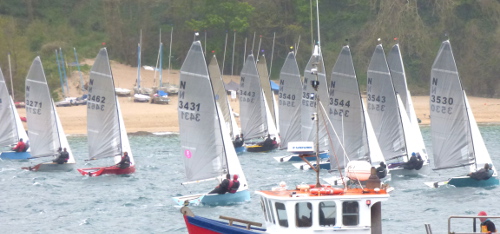 Overall results
1. Tom and Robert Stewart
2. Graham Camm and Zoe Ballantyne
3. Antony and James Gifford
Admiral's Cup
1. Neal and Freya Lillywhite

Read the full report here
Couldn't make it to Salcombe? Do not fear, because Gul Series #3 is just round the corner! On 21/22 May we'll be at Royal Harwich Yacht Club to take part in their 'Smugglers Trophy', once again including an ABC (Anyone but Camm) Pursuit race. Camping is available locally and racing commences at 11 on the Saturday with three races back to back. See you there!

N12 Sailing in the North & the East
Northern Series -

Newburn Open Meeting


Report by Howard Chadwick
The Northern Series of open meetings got off to a slow start with several competitors having other commitments including work, other events and squad commitments etc. In the end only two boats competed alongside a fleet of Enterprise and Lasers. Philip David and Caroline Clark sailing Out of the Blue took up an early lead from Howard Chadwick and Helen Nicholson sailing Squidgy Bits positions that were maintained through to the finish in a light but consistent wind throughout the two and a half hour long distance race. As is customary after the riverside prize giving the fleets and race officers retired to the Keelman Pub for some Tyneside hospitality.
Royal Harwich Short Sharp Series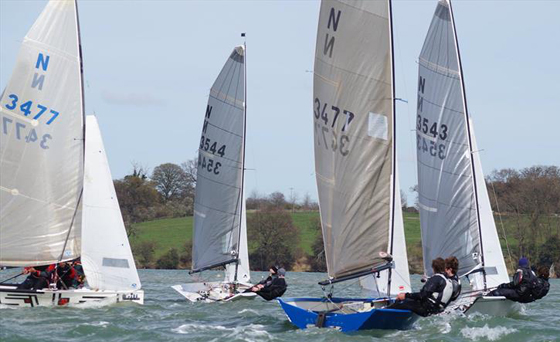 Royal Harwich's Short Sharp Series, April 2016
Royal Harwich Yacht Club hosted an ad-hoc National 12 open meeting on Sunday 10th April. Partly aided by the Oppie Open Meeting at the RHYC on Saturday, 10 National 12s (7 members boats and 3 visitors) turned out for the club's first day of Sunday racing. This enabled the oppie-parents from Saturday to get out on the water on Sunday (and in some cases capsize more than their children had on the Saturday!)
Read the full report
here
.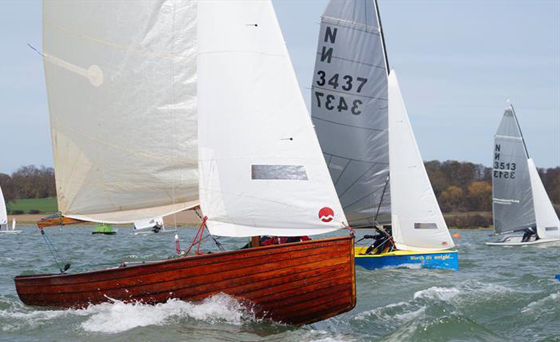 Nigel Waller sailing N 326 at Royal Harwich's Short Sharp Series, April 2016.

National 12 Merchandise - Update!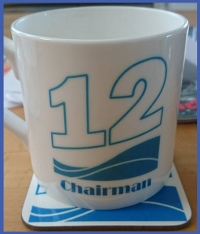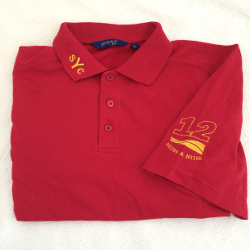 The range of National Twelve clothing and other goods continues to grow so why not treat yourself and your crew/support team to some customised kit. The full range is listed on the website (
http://www.national12.org/merchant.shtml
) and in addition to clothing we can supply bags, mugs and coasters etc.
All items include the National Twelve logo and can have your own customised details added. Simply follow the link to the website or telephone Ginger Threads direct to discuss your requirements on
07716 028080
.
For Burton week we are also planning a specially designed T shirt to help commemorate and celebrate our 80th anniversary, more details will follow in the near future.
New Members:
Alistair Edwards of Twickenham, Middlesex with N 2903 (a welcome return)
John Driscoll of Burley, Ringwood with N 3311.
Upcoming Events:
21/22nd May - Royal Harwich Yacht Club - Gul Series #3
5th June - Yorkshire Ouse Sailing Club - Naburn Paddle
11th June - Milton Keynes Sailing Club - National 12 Open
25/26th June - Burton Sailing Club - 12 Fest & Vintage Championships
2nd July - Ely Sailing Club - National 12 Open
9/10th July - Sunderland Yacht Club - Gul Series #4
20-23rd August - Brightlingsea Sailing Club - Burton Week & Gul Series #5