Burton Week 2016 Report
What a fantastic 4 days we had in Brigtlingsea this year!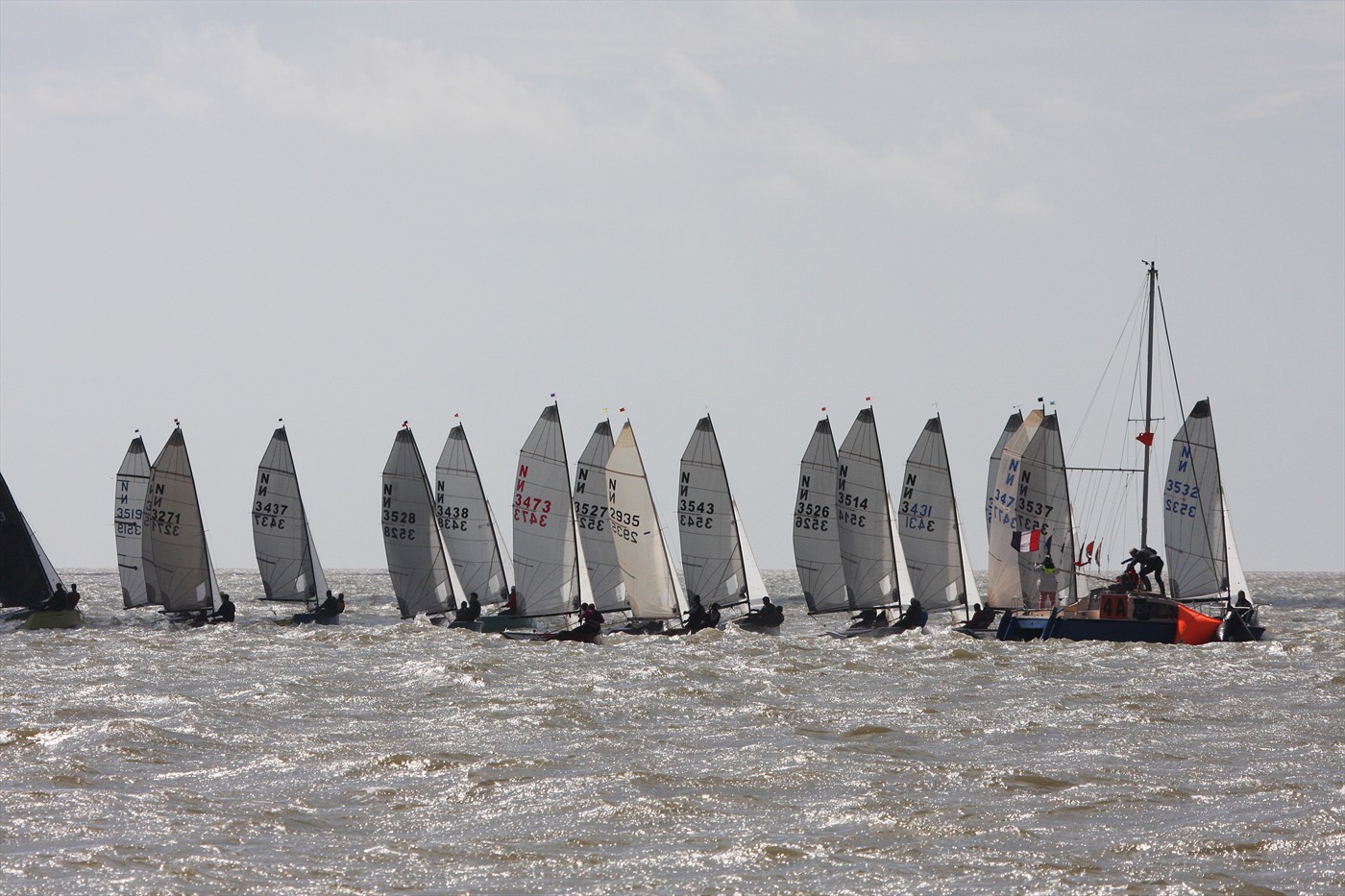 Saturday
Despite the weather stopping sailing on the first day of Burton Week, we celebrated 80 Years of the 12 Class with an 80th Birthday Cake, followed by a 'Buddy Team' quiz organised by Richard Elston.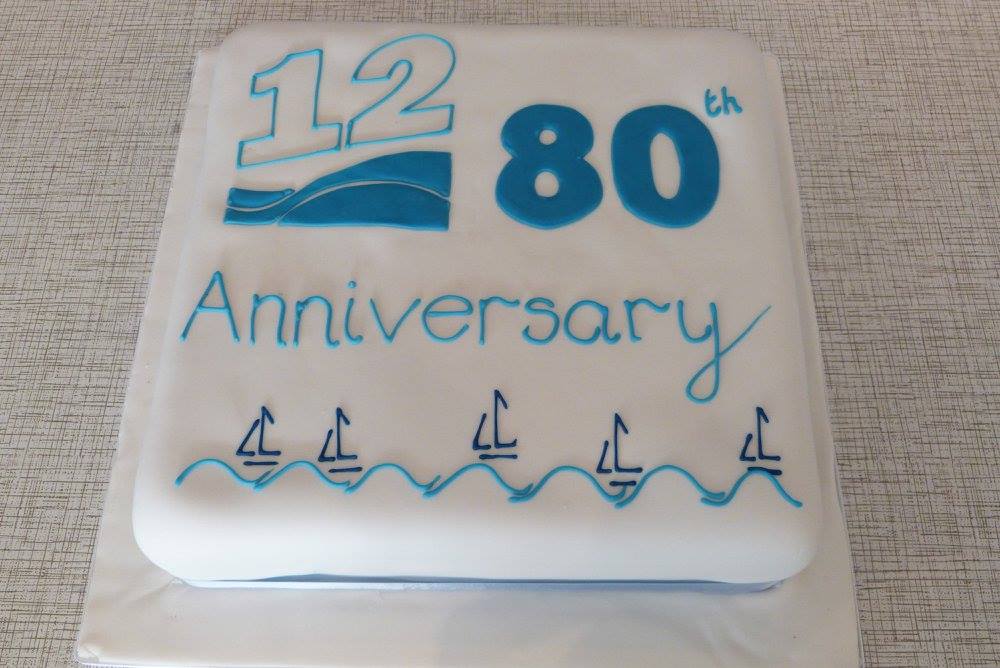 Sunday
The race committee decided to postpone to 2016 Burton Cup and sail two series races instead. With the wind gusting in the high 20s, some of the vintage boats decided to stay ashore. The rest of the fleet flew round the course, with the Hijack design dominating as John & Ollie Meadowcroft won both races, followed in race one by Nick Copsey and Steve Carver in Nick's new Hijack. Jeremy and Luke Hartley placed second in Race 2.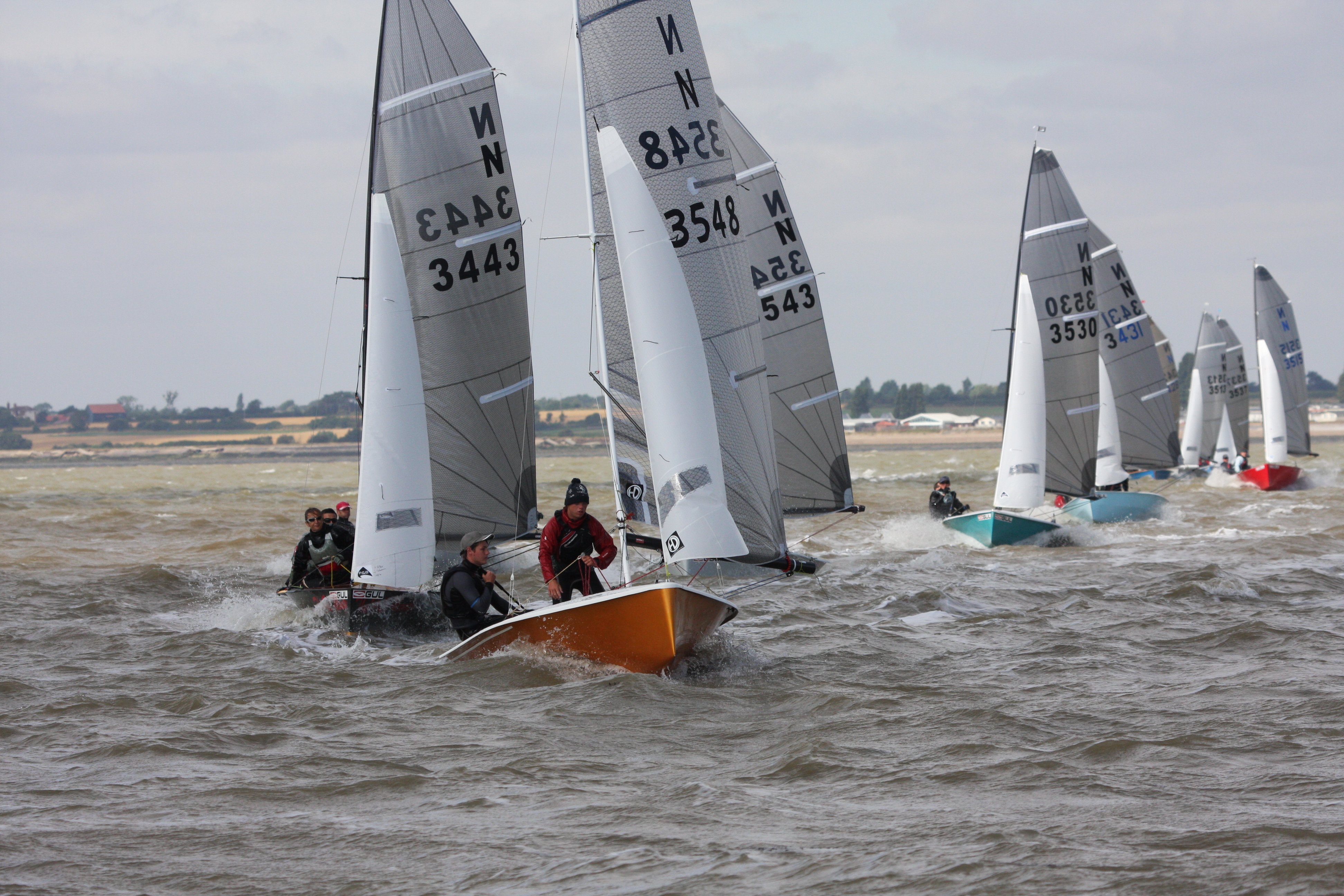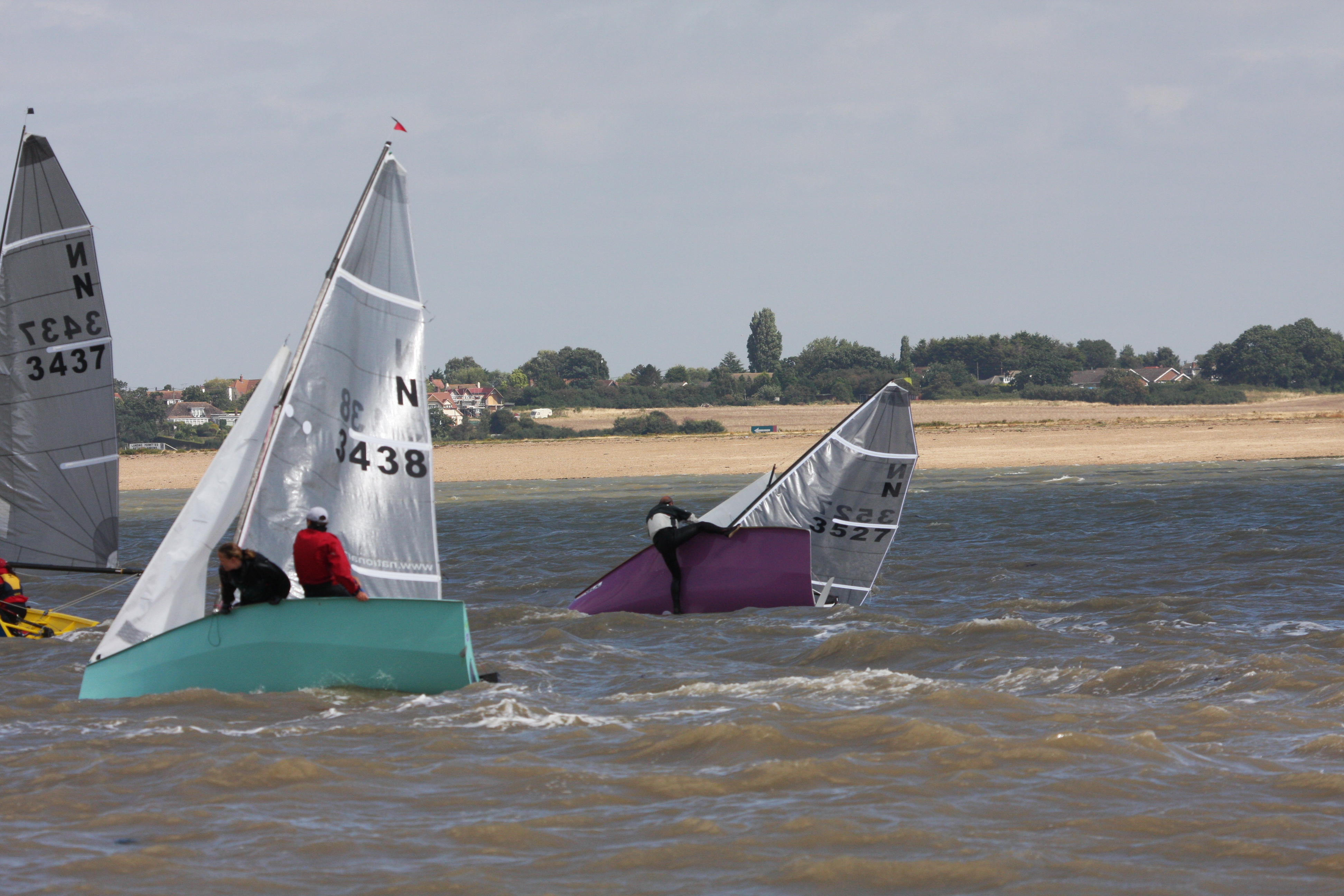 Kevin Iles trying out a new sailing technique!
Once ashore, preparations began for the 80th Dinner, where 120 individuals enjoyed a stunning 3 course meal with cheese, cooked by members of Brightlingsea Sailing Club. Michael Brockman noted all the previous Burton Week and Burton Cup winners in the room, with chairman Tom Stewart giving thanks to all those who keep the class running, especially Kevan, Janet and Michael.
Monday
The forecast was set to decrease overnight, but the breeze was up from the day before. A few more boats stayed ashore, with some returning before the start due to the conditions. For those that stayed out, Race 3 was further delayed with a general recall! Steve Sallis and Katy Meadowcroft dominated from the outset and went on to win race 3, with Nick Copsey and Steve Carver finishing 2nd. It is interesting to note behind Tom and Robbie Stewart in 3rd, John & Mandy Thornton sailed their foiling Final Chapter into 4th place.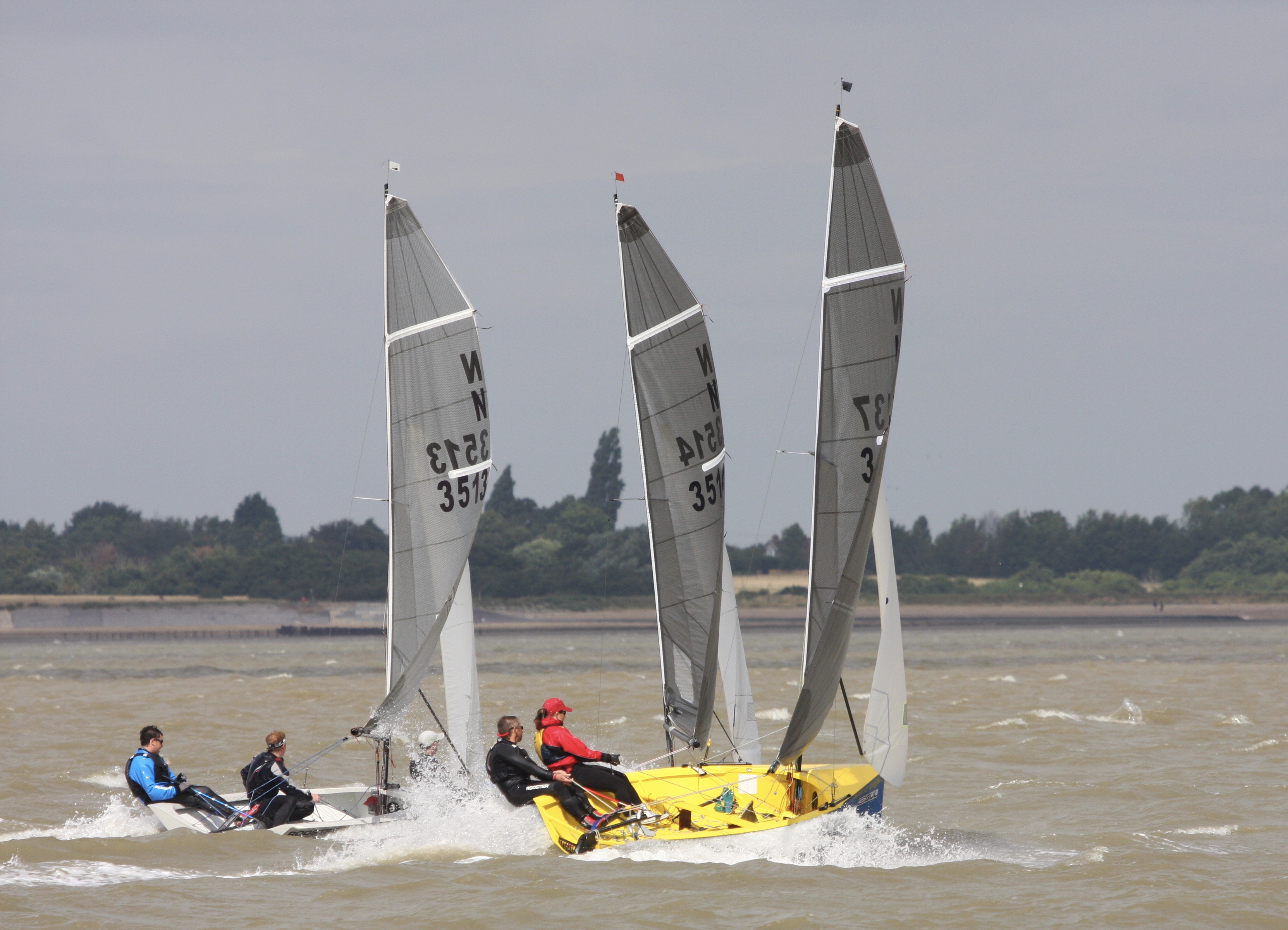 The breeze was still up for the start of the Burton Cup. Tom & Robbie Stewart powered ahead with clear air, with John and Ollie Meadowcroft slotting in behind. They spent the rest of the race chasing each other, mile after mile around the triangle, but Tom & Robbie Stewart kept them behind until the end. The first two gybe marks resulted in a lot of swimming, causing a number of retirements during the race. Unfortunately Neal & Freya Lillywhite were OCS at the start but failed to return, so they sailed the whole 13 mile race without a final result.
After the NTOA AGM, the sailors enjoyed a BBQ against the backdrop of a classic east coast sunset.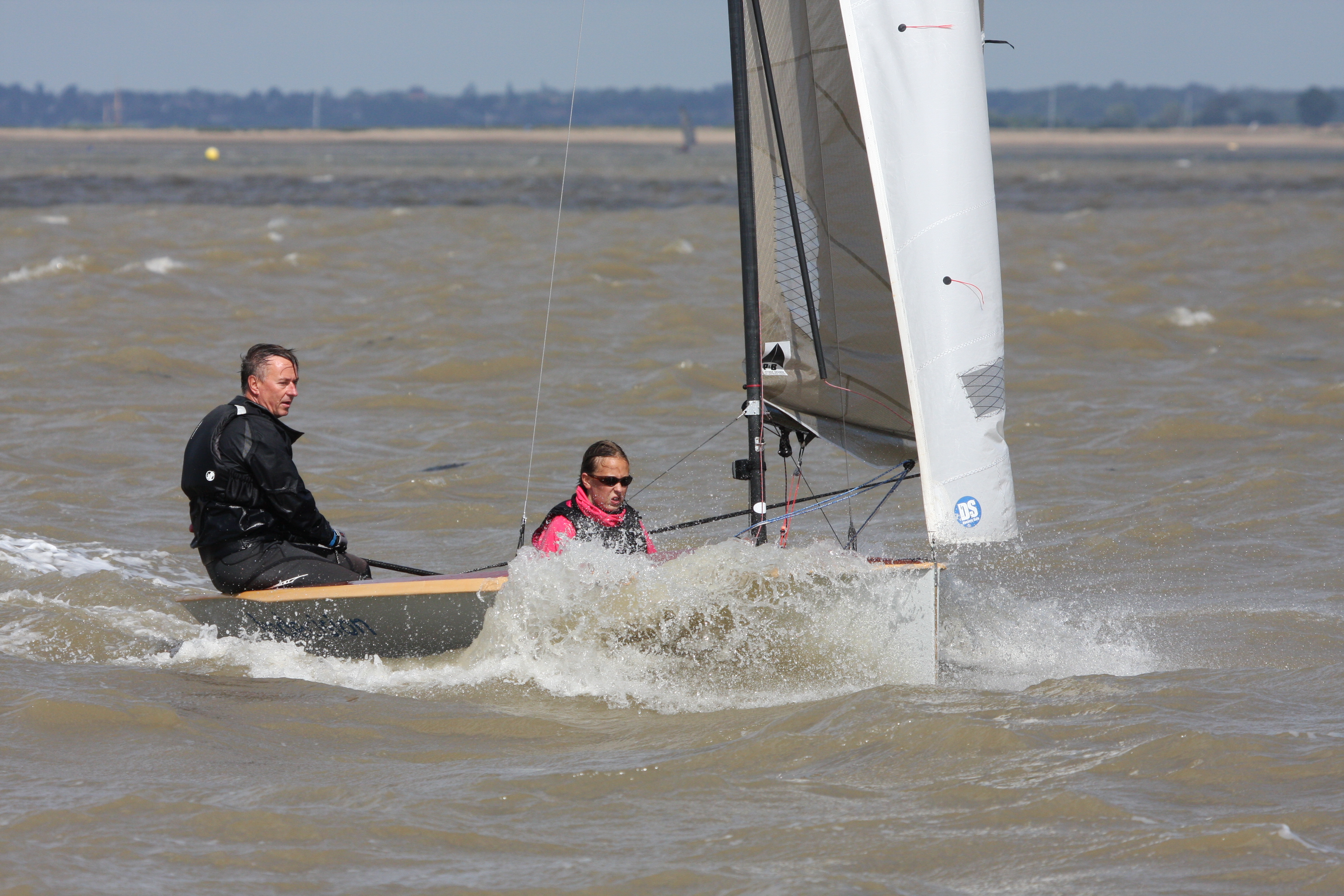 Tuesday
The wind had finally decreased overnight and Tuesday dawned with clear skies, flat seas and a lovely light breeze. John and Ollie Meadowcroft were leading with 4 points, but their first race didn't go to plan, meaning with one race left they were equal on points with Tom and Robbie Stewart. With the breeze down, Tom & Robbie Stewart sailed fast, only to be beaten by Graham Camm and Zoe Ballantyne. With John & Ollie Meadowcroft finishing 7th, Tom & Robbie had a four point margin over 2nd place, thus winning the 2016 Nationals! -
Well done Tom and Robbie!


Champagne sailing on Tuesday!
Photos from the Monday are available
here
and the full Y&Y report with results is
here