Gul Series Update
We are already half way through the Gul Series for 2017, with our 5th event at Stokes Bay this Saturday!
In June, we had two Gul Series on two rivers, firstly at Yorkshire Ouse Sailing Club and then at the Royal Harwich Yacht Club.

Gul Series #3 - Yorkshire Ouse Sailing Club
A much improved attendance saw a crowded start line on the river but Patrick Hamilton and Gail Kay in N3502 got clean away, chased hard by the leading vintage boat N2620 of Dave Peacock and his YOSC crew Tina Beresford. Third was multiple past winner and YOSC stalwart, Philip David with his crew Fiona Phillips, both former YOSC Commodores in N2545.

After a lunch stop the wind had picked up, leading to some brisk sailing, but this time the Hamilton/Kay crew were over the line at the start and had to return, putting them out of contention. This left the Peacock/Beresford crew a clear run to a vintage boat win over the far more modern competition.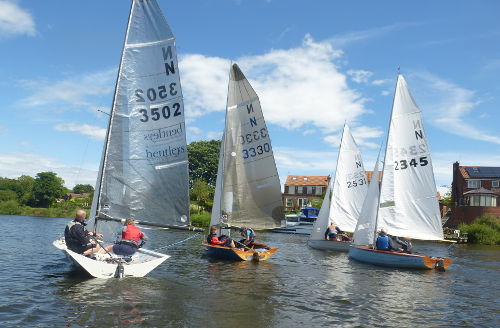 The final race and a shorter course but now it was the Peacock/Beresford boat over the line at the start. Tim Hampshire (N3330) was first to the windward mark and held the lead for much of the race. Following the Hampshire boat, a crowded leeward mark had Brian Herring & Ros Stevenson (N2345) in trouble dropping them to last before recovering well. As the race reached its third lap, the Hamilton/Kay crew reasserted their authority and took the lead and a well-deserved win.

Gul Series #4 - Royal Harwich Yacht Club
15 National 12s turned out for the annual open meeting at Royal Harwich YC. We were blessed with the sunshine all weekend, even if the wind was gusty and particularly shifty!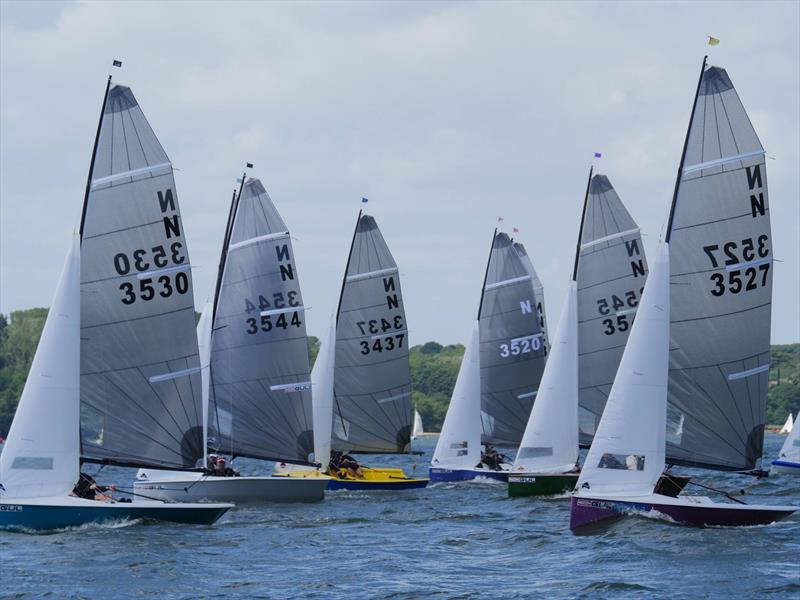 Well done to Graham Camm and Zoe Ballayntine who won the event and guest helm David Conlon who was 2nd, with Charlotte Stewart crewing! The full report can be read here.




A special note goes to Angus Beyts who managed to travel to both events, great work!
-
Don't forget, Gul Series #5 at Stokes Bay on Saturday 1st July! The briefing is at 1030, with the first race due to start around 1130. Entry is £21 and taken on the day only. Hopefully see as many of you there as possible!